Posted by AllisonCrowe | Filed under Artist News, Canada, Concerts, Creative Commons, Europe, Live Music, Music, Remembrance, Tours, Uncategorized, blog, guitar, piano, television, video, voice
Allison Crowe releases a double-A-side single – two new song recordings available world-wide for enjoyment in audio and video formats.
In the terrestrial sphere, "Arthur" has its world premiere on CBC Radio's "On the Go" program. Show Host Ted Blades promises to carry things "Up to the Mountain" tomorrow.
Blogger "Muruch" is helping Allison Crowe celebrate the music release, and 10th anniversary of Rubenesque Records Ltd. – with the online premiere of Allison's two newest song recordings. And, as a treat for the next couple of weeks, the music is a gift from Muruch
Over at "1 Heck of a Guy" the two song videos make their debut along with this explanation: "Allison Crowe has often been featured on this site, in part for her gorgeous voice and in part for her exquisite songwriting."
Both of those elements, DrHeck, says, are on display in this new release:
"Arthur" – Playing her vintage upright-grand piano, at home in Corner Brook, Newfoundland, Canada, Allison Crowe sings of love weighed through life and time.
"Up to the Mountain (MLK Song)" – Already a lover of American singer-songwriter Patty Griffin, Allison Crowe's introduction to this Griffin tune came from Canadian rock and soul musician Bob Benvenuti when the two Canucks performed at a Christmas "Tidings" concert together. Crowe brings it on home with guitar and vocals – performing as her own Jordanaires for back-up.
Rubenesque Records Ltd., Canada's most independently successful music label, celebrates its 10th anniversary with this characteristically passionate performance pairing.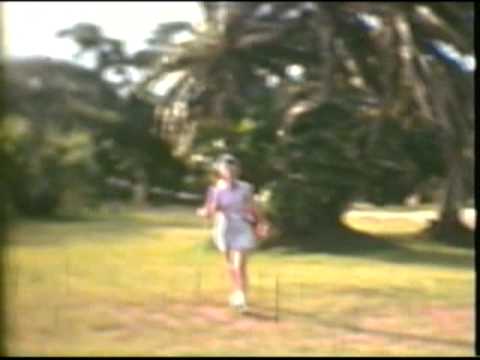 Here, above, is "Arthur" -  as it's heard on the new release.
NB The single version of "Up to the Mountain" is on guitar. We're fortunate to also have this video of a piano performance – Allison live-in-the-studio – "Out of the Fog" in St. John's, Newfoundland, Canada.
Warmest thanks to the team behind this popular news and arts magazine – Michael Fisher, Television Producer, Bruce Lane, camera – and all the OotF crew at Rogers television.
Tags: acoustic, Allison Crowe, Americana, auteur, Canada, chanson, coast, compositeur, compositrice, Corner Brook, Crystal Bowersox, die kanadische, Durban, folk, gospel, interprète, Johannesburg, Kelly Clarkson, live, love, memory, Music, musique, muzik, Natal, Natalie Maines, Newfoundland, Out of the Fog, Patty Griffin, peace, piano, rock, singer, Singer-Songwriterin, Solomon Burke, songwriter, soul, South Africa, Susan Boyle, television, Up to the Mountain, voice
Posted by AllisonCrowe | Filed under Artist News, Canada, Concerts, Live Music, Movie, Music, Photography, Uncategorized, blog, video
Allison Crowe is, again, cooking up musical soul food in her kitchen. That's where she's recorded "Up to the Mountain (MLK Song)" - from the pen of the sublime Patty Griffin. Allison serves as her own Jordanaires – providing backing accompaniment to the lead vocals and guitar
Allison's delighted by a recent opportunity to participate in a visual art project in the friendly and vibrant cultural community that is Corner Brook, Newfoundland, Canada — home on the Atlantic range to the much-loved and acclaimed singer-songwriter.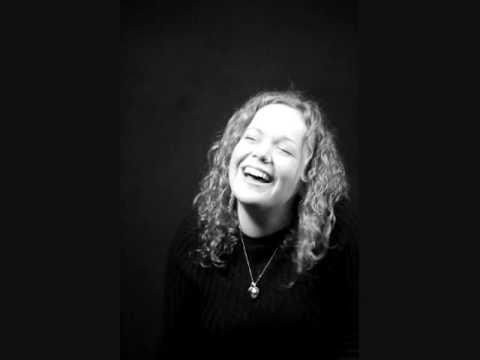 "Friday March 4th 2011, I performed 'Faces: Broadway' a projection onto windows of the old Black Thorn Stick Cafe location on Broadway," says Philip N. Robbins, one of the creators, noting "this projection creates an implied conversation, or narrative, between all of the participants in the videos."
CornerBrooker.com, the city's culture and news web portal (http://cornerbrooker.com/2011/03/faces-on-broadway) explains: "This was part of a project by Phil Robbins and Jillian Parsons (often known for their work with Stockpile or Larger Than a Cat) called Faces: Broadway which was a lead-up to Phil's larger project, Faces: Newfoundland."
Expressing a fascination "with the haunting portraits by Richard Avedon specifically his 'In the American West' portrait series," Robbins is broadening the "Faces" canvas — and "crowdfunding" — aiming to sail successfully over the mercantile mosh pit to cover costs. You can learn about this project @ http://www.philipnormanrobbins.ca and aid the cause @ http://rockethub.com/projects/1082-faces-newfoundland
Allison Crowe is among the "Faces: Broadway" — and, here, Phil and Jillian's video imagery projects a spirit as natural as the musical performance.
Tags: Allison Crowe, Broadway, Corner Brook, CornerBrooker, Crystal Bowersox, Faces, folk, gospel, guitar, independent, Jeff Beck, Jillian Parsons, Jordanaires, Jr., Kelly Clarkson, Martin Luther King, MLK, mountain, Newfoundland, Patty Griffin, Philip, Philip N. Robbins, Photography, projection, Richard Avedon, Robins, Solomon Burke, soul, Susan Boyle, Tom Cochrane, video, voice