Posted by AllisonCrowe | Filed under Artist News, Canada, Concerts, Leonard Cohen, Live Music, Music, Tours, Uncategorized, ballet, blog, dance, guitar, love, piano, poetry, theatre, voice
In this part of the Northern Hemisphere, there's no wish for those lazy, hazy days of Summer to pass… still, in a sign of great things to come, Canada's Royal Winnipeg Ballet posts the next dates for "The Doorway" – the resonantly rewarding ballet choreographed by Jorden Morris and set to the words and music of Leonard Cohen. (These Maritime Canada tour dates are presented in several of those same venues which launched Cohen's triumphant return to the concert arena in 2008.)
For these Autumnal dates, Allison Crowe reprises her role performing "Hallelujah". Cris Williamson, whose live recording of "Sisters of Mercy" capped the premiere runs, joins the RWB company to perform the song live on-stage.
Full details tba
Maritime Tour:
Halifax, NS – November 7-8, 2012 – In Tandem, The Vertiginous Thrill of Exactitude, The Doorway, and Pas D'Action – Rebecca Cohn Theatre
Fredericton, NB – November 9, 2012 – In Tandem, The Vertiginous Thrill of Exactitude, The Doorway, and Pas D'Action – The Playhouse
Charlottetown, PE – November 10, 2012 – In Tandem, The Vertiginous Thrill of Exactitude, The Doorway, and Pas D'Action – Confederation Centre of the Arts
Saint John, NB – November 12, 2012 – In Tandem, The Vertiginous Thrill of Exactitude, The Doorway, and Pas D'Action – Imperial Theatre
Tags: 2012, 380 Graham Street, Alison, Allison, Allison Crowe, André Lewis, Anne Armit, Arnold Spohr, art, arts, auteur, auteure, ballet, bats, beautiful, belfry, Bellagio, bio, Bird on a Wire, Bob Stewart, Brian Macdonald, British Columbia, Buckskin Boy, Canada, CBC, Centennial Hall, Centennial Theatre, chanson, Charlottetown, Cirque du Soleil, classical, compositeur, compositrice, concert, Confederation Centre of the Arts, contemporary, Corner Brook, costume, country, Creative Commons, Crimson Coast Dance Society, Cris Williamson, Crow, Crowe, dance, Dear Heather, die kanadische, Doorway, England, Europe, evening, fluid, folk, Fredericton, Genie Awards, Germany, God, grace, guitar, Halifax, Hallelujah, Holly Bright, Hugh Conacher, Imperial Theatre, independent, indie, interprète, Italy, Jaime Vargas, jazz, Jeff Herd, Jo-Ann Gudilin, Jorden Morris, joy, Judy Collins, Kanada, Karkwa, Kenya, Keri Wehlander, Las Vegas, Lawson, Leonard Cohen, life, Lighthouse, lighting, love, magic, Manitoba, Massey Hall, matinee, May, Montreal, motion, Moulin Rouge, Music, Musica, musique, muzik, Nanaimo, native du Canada, New Brunswick, Newfoundland, Nova Scotia, November, O, Ottawa, Paris, passion, peace, Peter Buckle, Peter Pan, piano, Playhouse, poem, poet, pop, prairie, Prince Edward Island, production, program, pure, Queen Elizabeth, Rebecca Cohn Theatre, rehearsal, rock, romantic, Royal Winnipeg Ballet, Russell Kilde, RWB, Scotland, sexy, Shirley Goldberg, Since You Asked, singer, Singer-Songwriterin, Sisters of Mercy, songwriter, Sophia Lee, soul, South Dakota, St. John, Sundermeier, The Letters, Theatre Newfoundland and Labrador, Tidings, tour, vinyl, virtuosic, voice, Westmount, Winnipeg, world premiere, YouTube, Zack Snyder
Posted by AllisonCrowe | Filed under Artist News, British Columbia, Canada, Concerts, Europe, Leonard Cohen, Live Music, Music, Newfoundland, Photography, Tours, Uncategorized, ballet, blog, dance, love, piano, poetry, theatre, video, voice
This year, 2012, has seen much excitement and beauty emerge from choreographer Jorden Morris' creation of Leonard Cohen-inspired ballet for Canada's Royal Winnipeg Ballet (the first company anywhere to present Cohen's works as dance/theatre – with 1970s Brian Macdonald choreographed "The Shining People of Leonard Cohen"). Following the success of his "Dance Me to the End of Love" – pas de deux, a sensational highlight of the 2011 Genie Awards telecast – featuring dancers Sophia Lee and Jaime Vargas – Morris' contemporary dance, "The Doorway – Scenes from Leonard Cohen", enjoyed its world premiere this Spring. Pierre Meunier, reviewer for La Liberté, says of this newest RWB Cohen ballet: "Chacune des cinq scènes est un petit bijou." (English translation: "Each of the five scenes is a small jewel.")
Among those most delighted with news of these works by Morris and company is Holly Bright, Artistic and General Director of Crimson Coast Dance Society, based in Allison Crowe's birthplace of Nanaimo, BC, Canada. "How wonderful that this collaboration has arisen! RWB are amazing and well-loved across the country as is Allison! I hope I get the opportunity to see it!," Bright exclaimed upon Allison Crowe teaming up with the RWB to perform "Hallelujah" in "The Doorway".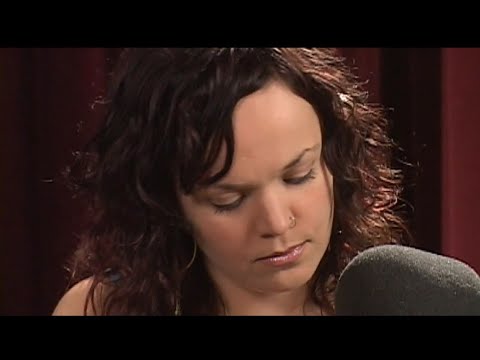 Since settling in Nanaimo in 1992, Holly Bright, choreographer and dancer, has dynamically pursued her mission to advance modern dance and dance literacy in the Harbour City and communities throughout the region. She and Allison's creative paths crossed when the musician, (now nesting in Corner Brook, NL), was living year-round on BC's rock – with one particularly brilliant spark emanating from a multi-disciplinary show at Nanaimo's Port Theatre – presented by the non-profit mental health organization "Open Minds Open Windows".
"I heard Allison sing Hallelujah at Open Minds Open Windows event we both performed in," Holly Bright recounts. "I knew I had to dance to her version of this song and my deepest desire was to do it live. It was the perfect ending to a mixed concert around themes of life and death in a cancer society fundraising dance concert produced by Crimson Coast Dance Society."
In my experience most interpretations of this song give it a down-and-out quality. Don't get me wrong, these are exquisite and captivating renditions, absolutely hitting one important point of view for this song. What compelled me about Allison's version was how I related viscerally to the hope contained within her phrasing. It is a shout that comes from deep within her. It seems to me a cry born out of the experience of being broken, of the effect of pride, of loss, of the experience of deep love, spiritual and relational and of life's call, promise, to heal and grow."
She composed her interpretation like an anthem, with swelling voice, in such a way as to express the pure passion of the experience of learning about love the hard way. Every sentence in that song slays me, anyway, with an impact for which there are no words. Every line breaks my heart, then proceeds to heal it. Then the ending pauses and builds are like love-making, making everything alright somehow."
The text is sheer poetry, we all know that, and Leonard Cohen is brilliant. "Love is not a victory march, it is a cold and it's a broken hallelujah." My God, I cannot even say those words without my heart sinking while growing at the same time. And isn't that what we long for out of the experience of brokenness… the possibility of hope… of learning and growing… of feeling the weight of what went wrong and the healing promise that life brings."
The challenge of creating movement for that dance that was not predictable yet that would weave metaphor into a song that was already dripping with it was delicious. Allison's YES to my request for the privilege of performing to her singing Hallelujah was a highlight of my career. And the experience itself, on stage, her voice rising to shake the rafters where the angels hang, had me feeling naked "before the lord of song with nothing on my tongue but Hallelujah".
Holly"
Holly Bright in 'Costing Not Less Than Everything', photo by Willow Friday (nee Chandler)
Coda: The dancer's elemental expression pulses outward in the public pool. That reflection of this performance, one dance piece in Bright's "This Body of Knowledge" program, is recorded by a trio of reviews published in March and April 2004:
"Holly Bright's piece introduced the fifth artist of the evening. Allison Crowe sang a soaring rendition of Leonard Cohen's Hallelujah. She caressed and scraped the lyrics turning Cohen's song into an anthem. Bright matched this knockout performance with a solo that was sinuous, lush and beautifully phrased. The extension of her expressive arms embraced space and the emotional content of the song majestically." ~ Russell Kilde (choreographer, theatre director, critic)
"Nanaimo's own Holly Bright and Allison Crowe provided a stunning finale to the evening. Crowe sang Leonard Cohen¹s "Hallelujah" with a depth and power that made the song soar. Bright¹s duet with the music was filled with strength, vulnerability and intense beauty. Alternating between moments of expansion and quiet intensity, the music and the movement were woven together expertly. The result was a clear revelation of the pathos and the brilliance of human experience." ~ Keri Wehlander (author, lyricist+)
"In the final number, Allison Crowe at the piano joined Crimson Coast's Holly Bright for a radiant, rousing, celebratory rendition of Leonard Cohen's lovely "Hallelujah," with Holly's graceful, expansive movements providing the visual corollary for Allison's full, vibrant voice, completing the circle, merging body and spirit, body and mind." ~ Shirley Goldberg (Film Studies instructor, writer, cinephile/critic)
In the dance, life – to quote Leonard Cohen anew – "God is alive, magic is afoot".
Tags: 2012, 380 Graham Street, Alison, Allison, Allison Crowe, André Lewis, Anne Armit, Arnold Spohr, art, arts, auteur, auteure, ballet, bats, beautiful, belfry, Bellagio, bio, Bird on a Wire, Bob Stewart, Brian Macdonald, British Columbia, Buckskin Boy, Canada, CBC, Centennial Hall, Centennial Theatre, chanson, Cirque du Soleil, classical, compositeur, compositrice, concert, contemporary, Corner Brook, costume, country, Creative Commons, Crimson Coast Dance Society, Cris Williamson, Crow, Crowe, dance, Dear Heather, die kanadische, Doorway, England, Europe, evening, fluid, folk, Genie Awards, Germany, God, grace, guitar, Hallelujah, Holly Bright, Hugh Conacher, independent, indie, interprète, Italy, Jaime Vargas, jazz, Jeff Herd, Jo-Ann Gudilin, Jorden Morris, joy, Judy Collins, Kanada, Karkwa, Kenya, Keri Wehlander, Las Vegas, Lawson, Leonard Cohen, life, Lighthouse, lighting, love, magic, Manitoba, Massey Hall, matinee, May, Montreal, motion, Moulin Rouge, Music, Musica, musique, muzik, Nanaimo, native du Canada, Newfoundland, O, Ottawa, Paris, passion, peace, Peter Buckle, Peter Pan, piano, poem, poet, pop, prairie, production, program, pure, Queen Elizabeth, rehearsal, rock, romantic, Royal Winnipeg Ballet, Russell Kilde, RWB, Scotland, sexy, Shirley Goldberg, Since You Asked, singer, Singer-Songwriterin, Sisters of Mercy, songwriter, Sophia Lee, soul, South Dakota, Sundermeier, The Letters, Theatre Newfoundland and Labrador, Tidings, tour, vinyl, virtuosic, voice, Westmount, Winnipeg, world premiere, YouTube, Zack Snyder