Posted by AllisonCrowe | Filed under Artist News, Canada, Live Music, Music, Uncategorized, blog, video
Song of today, from the "6 Songs" session, is an epic favourite of many – "Crayon and Ink". Recorded live-off-the-floor by Allison Crowe, and bassist Dave Baird and drummer Kevin Clevette. Artwork for this EP (Extended Play) CD, and its subsequent editions is by Allison, with the cover photo by Gord Christmas.
The video here is of the first national television performance by Canuck singer-songwriter Allison Crowe. Broadcast across Canada on January 28, 2002, this live segment introduced a country to the singer-songwriter from Nanaimo, B.C. Show host is Vicki Gabereau ~ Canada's "Queen of Chat" (northern counterpart to such American talk-show hosts as Ellen DeGeneres and Oprah Winfrey.) Allison Crowe is accompanied on her song "Crayon and Ink" by bassist Dave Baird and drummer Kevin Clevette – the same combo that's heard on Crowe's debut EP, "Lisa's Song + 6 Songs".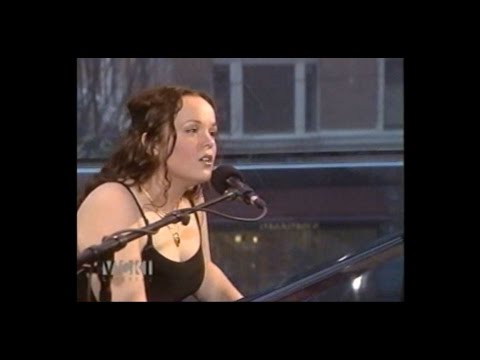 Tags: 6 Songs, Allison Crowe, bass, Canada, Crayon and Ink, Dave Baird, drums, EP, folk, Gord Christmas, indie, jazz, Kevin Clevette, Larry Anschell, Lisa's Song, passion, Pearl Jam, piano, rock, television, Turtle, Vicki Gabereau, voice