Posted by AllisonCrowe | Filed under Artist News, British Columbia, Canada, Concerts, Europe, Germany, Live Music, Movie, Music, Newfoundland, Tours, Uncategorized, blog, guitar, love, piano, poetry, remix, theatre, video, voice
To share this holiday: some music – Allison Crowe's "Northern Lights", with the photographs of David Cartier, http://www.youtube.com/watch?v=gmSs7Apu9Cs plus recipes from Allison for Toutons and for Rosemary Bread (you can make in a pot or, improvising, a skillet): http://7thumbsup.wordpress.com/2010/07/01/beaumont-hamel-canada-day-rosemary-bread-and-toutons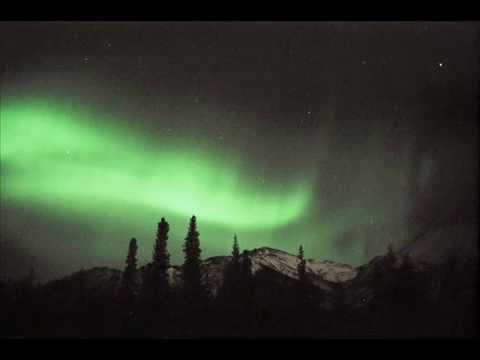 North Americans mark an especially commemorative week – starting, eh, in this land of ours with Canada Day and, in the province of Newfoundland and Labrador, Memorial Day – Newfoundlander, comedian+ Rick Mercer notes the poignant dichotomy of July 1: "On the day we are supposed to be celebrating the flag, the flags are flying at half mast" in his blog @ http://rickmercer.blogspot.ca/2005/07/memorial-day-in-newfoundland.html This week rolls ahead with Pretzelfest, July 3 on Salt Spring Island, BC and rockets with July 4, Independence Day, celebrations across the USA.
Where e'er you be, and whatever the occasion, may you and yours know peace and joy alongside the best of health and times. Sláinte!
Here at Rubenesque Records we're invigorated by Allison Crowe's most recent, sensational, concerts in Europe. Now home, Allison's already deep into production of this year's Gros Morne Theatre Festival – as Musical Director of Theatre Newfoundland and Labrador's hit show, "Newfoundland Vinyl".
TNL proclaims:
"Newfoundland Vinyl" is back! And this time it's "The "C" Side". Allison Crowe has made this show into a perennial Festival favourite. The vinyl Newfoundland hits of the 1960's, 70's and 80's by Newfoundland's biggest recording stars are never- ending. From Harry Hibbs' "The Wild Rover" to Eddy Coffey's "Area Code 709" to Corey & Trina's "Northern Lights of Labrador" Allison manages to lay bare the simple and beautiful melodies and lyrics of our most talented artists."
The show spins each Tuesday and Friday from July 11 – August 29 at the GMTF – and the "incredibly talented and versatile cast", says Allison, features the wonderful performing roster of musicians/actors: Colin Furlong, Craig Haley, Claire Hewlett, Amelia Manuel, Stephanie Payne, Keelan Purchase, and Marquita Walsh. With Adam Christopher Brake as Ed.
The show's stellar cast is supported by a shining set of northern production lights: Director – Jeff Pitcher/Allison Crowe; Musical Director – Allison Crowe; Stage Manager – Effie Parsons; Set Design – Derek Butt; Costume Design – Lindsay Code; Original Sound Design – Dirk Ave; Original Lighting Design – Johnny Cann; and Sound Coordination & Lighting Coordination – Laura Penney.
On July 28, 2014, in a special, solo, performance, Allison Crowe Sings "Newfoundland Vinyl" and More – in GMTF's "Who's Darkening Our Door" Concert Series.
For info on these, and all, Gros Morne Theatre Festival shows (May 31-Sept. 13, 2014) – call 709-639-7238 or toll-free 1-877-243-2899 + visit http://www.theatrenewfoundland.com
To celebrate with the latest music and more from Allison Crowe, anyway, anyhow, anywhere you choose: http://music.allisoncrowe.com + http://www.youtube.com/user/Adrian22 + http://www.allisoncrowe.com/bio.html
Tags: acoustic, Allison Crowe, Aurora Borealis, auteur, ballad, Beaumont Hamel, British Columbia, Canada, Canada Day, chanson, compositeur, compositrice, country, festival, folk, Freiburg, Germany, GMTF, Gros Morne, guitar, interprète, Jazzhaus, July 1, live, Memorial Day, Music, Musica, musique, Newfoundland, Newfoundland Vinyl, passion, theatre, TNL
Posted by AllisonCrowe | Filed under Artist News, British Columbia, Canada, Concerts, Europe, Live Music, Movie, Music, Newfoundland, Photography, Remembrance, Tours, Uncategorized, blog, guitar, love, poetry, recipes, remix, television, theatre, video, voice
The world is a wondrous place – and among nature's beautiful displays is the Aurora Borealis. Here's Allison Crowe's song from "Tidings Concert" which reflects on that beauty and the expanses of love: "Northern Lights".
Tags: acoustic, Allison Crowe, Aurora Borealis, auteur, British Columbia, Canada, chanson, Christmas, compositeur, compositrice, concert, Creative Commons, die kanadische, folk, guitar, holidays, indie, interprète, jazz, Kanada, meteor, Musica, musique, muzik, Newfoundland, Northern Lights, passion, piano, pop, rebound, rock, singer, Singer-Songwriterin, songwriter, Tidings
Posted by AllisonCrowe | Filed under Artist News, Canada, Concerts, Creative Commons, Live Music, Movie, Music, Photography, Tours, Uncategorized, blog, guitar, poetry, video, voice
Valentine's, V, Day is a week off. Here's the first in a seven-part Allison Crowe playlist – original songs and interpretations to carry us beyond the galaxy of Moon-June-spoon, to land on and explore the real terrain of the heart. Intentionally rustic, Northern Lights reflects the raw beauty of nature.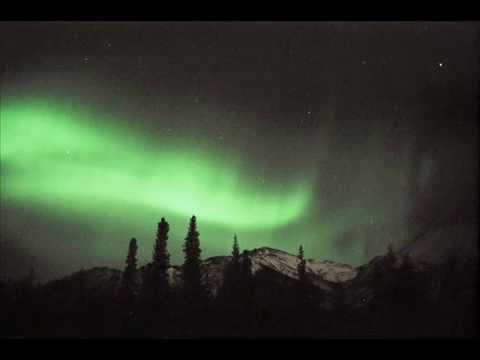 Allison's music is paired with images of the Aurora Borealis captured by Yukon-based photographer David Cartier, Sr. – who's added lots more pics to his awe-inspiring sets @ Flickr
Tags: Allison Crowe, Aurora Borealis, auteur, British Columbia, Canada, chanson, compositeur, compositrice, Creative Commons, David Cartier, Day, die kanadische, folk, guitar, heart, indie, interprète, Kanada, love, Musica, musique, muzik, Newfoundland, Northern Lights, passion, pop, rock, singer, Singer-Songwriterin, songwriter, Sr., V, Valentine
Posted by AllisonCrowe | Filed under Artist News, Canada, Concerts, Creative Commons, Europe, Live Music, Music, Photography, Tours, Uncategorized, blog, guitar, video, voice
Next of Allison Crowe's albums is "
Little Light
", a 2008 release which is the most guitar-oriented song collection among her CDs. Opening up is the rustically shimmering "
Northern Lights
". Again Allison transmutes real life in this love song – inspired by sighting the Aurora Borealis. Lorette C. Luzajic, Toronto-based artist and culture-writer, calls it "the prettiest song that Sarah McLachlan never wrote."
Images of the Aurora Borealis – by adventurer and photographer David Cartier, captured mostly in the Yukon territory of Canada's North – accompany Allison Crowe's "Northern Lights" song in this video – combining to help bring home the wonder of it all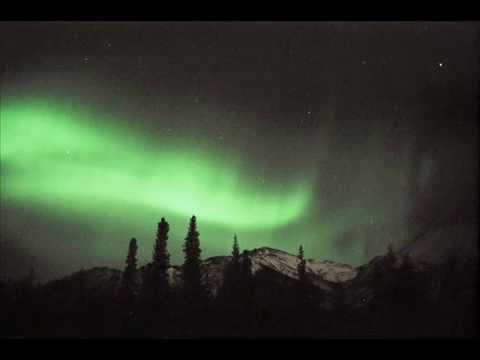 Tags: Allison Crowe, Aurora Borealis, auteur, British Columbia, Canada, chanson, compositeur, compositrice, Creative Commons, David Cartier, die kanadische, folk, guitar, indie, interprète, jazz, Kanada, Little Light, Musica, musique, muzik, Newfoundland, Northern Lights, passion, pop, rock, singer, Singer-Songwriterin, songwriter, soul