Posted by AllisonCrowe | Filed under Artist News, British Columbia, Canada, Concerts, Europe, Germany, Live Music, Movie, Music, Newfoundland, Tours, Uncategorized, blog, love, piano, poetry, theatre, video, voice
"I am not an angel / I'm more like Mona Lisa / there's something hiding in me / there's always something behind my smile".
Celebrating with another performance from Allison Crowe, herewith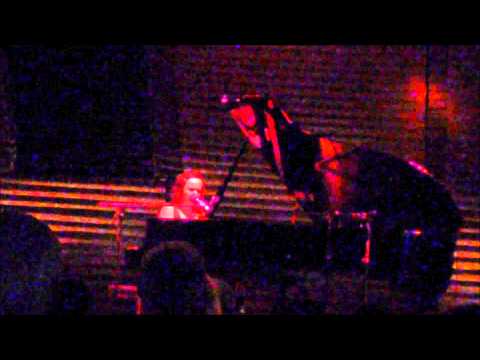 In this latest bootleg from her recent European concert tour, Allison Crowe, again, shows how and why she's loved — and earns hearty plaudits – 'round the globe.
"Canada's finest songwriter" says writer Stephen Thomas, co-founder of the UK's Folkroom Records. "In a world of copycats and wannabes in the singer-songwriter field, Crowe is a true original and is playing in a league of her own," notes L.A.-based writer/producer and AMG journalist Tom Mureika.
Delivery of musical joy and genius today come via pathways distant from the corporate product and pop / rock ephemera of the establishment record industry.
Here at the storied Jazzhaus in Freiburg, Germany, Allison Crowe reveals her "Secrets".
Tags: acoustic, Allison Crowe, auteur, ballad, British Columbia, Canada, chanson, compositeur, compositrice, folk, Freiburg, Germany, Jazzhaus, live, Music, Musica, musique, Newfoundland, passion, piano, rock
Leave a Reply
You must be logged in to post a comment.