Posted by AllisonCrowe | Filed under Artist News, British Columbia, Canada, Concerts, Europe, Germany, Live Music, Movie, Music, Newfoundland, Tours, Uncategorized, blog, guitar, love, poetry, television, theatre, video, voice
Part of a series of bootleg videos – Allison Crowe live in Jazzhaus Freiburg.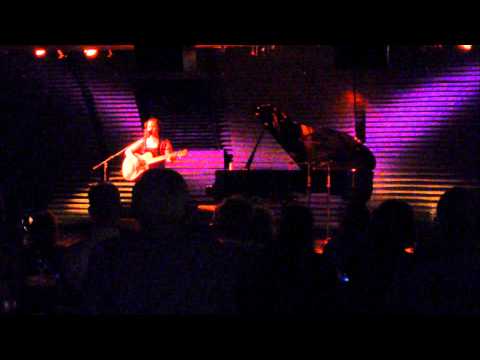 The Canadian musician performs "Through These Heavy Graces" – the song which gives title to her most recent album: http://music.allisoncrowe.com/album/heavy-graces
Naming "Heavy Graces" one of the top albums of 2013, pioneering music blog Muruch says: "The original song lyrics on Heavy Graces seem to deal most often with regaining control of one's own life, venting anger at and breaking free from oppressive influences and starting fresh with integrity intact. Whether such fierce and independent themes were born from the death of a relationship or Allison's brief brush with Hollywood, it seems our favorite independent singer-songwriter is more determined than ever to forge her own path. I predict we'll be seeing Allison Crowe not once but twice on our best of the year list."
http://www.muruch.com/2013/10/allison-crowe-heavy-graces.html
Tags: acoustic, Allison Crowe, auteur, ballad, British Columbia, Canada, chanson, compositeur, compositrice, folk, Freiburg, Germany, guitar, Jazzhaus, live, Muruch, Music, Musica, musique, Newfoundland, passion
Leave a Reply
You must be logged in to post a comment.