Posted by AllisonCrowe | Filed under Artist News, British Columbia, Canada, Concerts, Europe, Live Music, Movie, Music, Newfoundland, Remembrance, Tours, Uncategorized, blog, guitar, love, remix, television, theatre, video, voice
On her most recent European tour, Allison Crowe's concert venues included several classic jazz joints.
Crowe, who started playing piano at age five, first sang publicly around that same time – belting out the Jazz Era-hit "Ja-Da Ja-Da (Jing Jing Jing)".
Making music her life full-time since age 16, the artist, now 32, is one of the great singers and musicians in popular music on-stage and on record this century. While she's known as a singular writer and performer of rock, folk, pop, Newfoundland, Celtic, and other sounds – her roots in jazz go deep, and she now includes some favourite standards in her many-hued repertoire.
Here, at Germany's Jazzhaus Freiburg, Allison Crowe sings Rogers & Hart's "My Funny Valentine" – accompanied by the always delightful Billie Woods Music on guitar.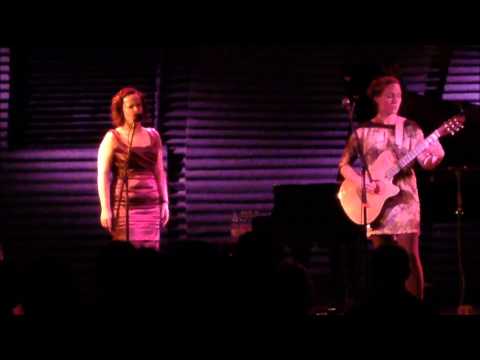 Discerning culture blog Muruch loves Allison Crowe's vocal take on the Rogers-Hart jazz standard, "My Funny Valentine", saying: "I never thought anyone could match, let alone surpass, the great Etta James on this song, but Allison's gut-busting high notes take the melody to a whole 'nother level…"
http://www.muruch.com/2014/06/allison-crowe-my-funny-valentine-live-video.html
Tags: acoustic, Allison Crowe, auteur, British Columbia, Canada, chanson, compositeur, compositrice, die kanadische, Disease, fleugel, Freiburg, Germany, indie, interprète, Italy, jazz, Jazzhaus, Kanada, live, Lorenz Hart, Music, Musica, musik, musique, muzik, Newfoundland, passion, piano, Richard Rogers, rock, singer, Singer-Songwriterin, songwriter, tournee, Valentine, voice
Leave a Reply
You must be logged in to post a comment.