Posted by AllisonCrowe | Filed under Uncategorized
Much audio and video to catch up with – from Allison Crowe's touring. Herewith, a recording from Firenze: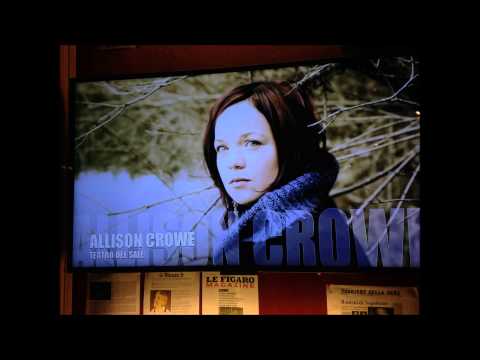 Allison Crowe's live interpretation of "Famous Blue Raincoat" – captured by Diego in concerto at Teatro del Sale in Florence, Italy during Crowe's sensational May 2014 "Heavy Graces" tour.
This song is among those in Allison Crowe's repertoire penned by the great, and greatly-loved, Canadian poet, author, singer-songwriter, Leonard Cohen.
Tags: acoustic, Allison Crowe, auteur, British Columbia, Canada, chanson, compositeur, compositrice, die kanadische, Famous Blue Raincoat, fleugel, Freiburg, Germany, indie, interprète, Italy, jazz, Jazzhaus, Kanada, Leonard Cohen, live, Music, Musica, musik, musique, muzik, Newfoundland, passion, piano, rock, singer, Singer-Songwriterin, songwriter, tournee
Leave a Reply
You must be logged in to post a comment.