Posted by AllisonCrowe | Filed under Artist News, British Columbia, Canada, Concerts, Europe, Leonard Cohen, Live Music, Movie, Music, Newfoundland, Photography, Remembrance, Tours, Uncategorized, blog, guitar, love, piano, poetry, recipes, remix, television, theatre, video, voice
To quote a phrase, it's been a "weirdly typical" year for musician Allison Crowe – who's released three peerless albums in 2013 ("Newfoundland Vinyl", "Heavy Graces", and the compilation "Songbook"), musically directed a hit theatre show (TNL's "Newfoundland Vinyl"), saw one song recording used brilliantly in a trailer for a major independent motion picture ("Hallelujah" w. "The Pardon"), and appeared, pretty much as herself, in one of the year's biggest Hollywood blockbusters ("Man of Steel').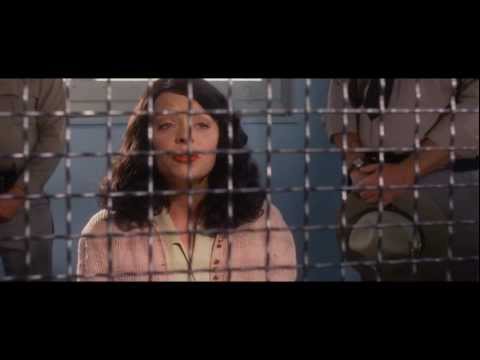 Allison's recording of "Hallelujah" is soundtrack to trailer for "The Pardon" – starring Jaime King and John Hawkes
Of the latter experience, super-fun was also had by Allison when she was invited by "Man of Steel" director Zack Snyder and producer Deborah Snyder to New York City in June for the premiere of the epic science-fiction adventure movie. Newly-posted video from the Lincoln Centre red carpet chaos captures arrival on the scene of: Rebecca Buller (Jenny Olsen), Cooper Timberline (very young Clark Kent), Allison (about one minute in), Daniel Dae Kim (Hawaii Five-O), Zack and Deborah Snyder, Superman himself, Henry Cavill, with his family, Bill Nye "The Science Guy" and more: http://www.youtube.com/watch?v=tjQ7BdacR3Y
Arrivals for the red-carpet premiere of "Man of Steel" in NYC
Tags: 2013, Alex McDowell, Allison Crowe, Amy Adams, auteur, Bill Nye, British Columbia, Canada, chanson, Christopher Nolan, Chuck Roven, Clark Kent, compositeur, compositrice, Cooper Timberline, Corner Brook, Daniel Dae Kim, David Goyer, David S. Goyer, Deborah Snyder, Diane Lane, die kanadische, featurette, folk, General Zod, guitar, Hallelujah, Hans Zimmer, Henry Cavill, Hollywood, indie, interprète, Jaime King, jazz, John Hawkes, Jor-El, June 14, Kal-El, Kanada, Kevin Costner, Laurence Fishburne, Lois Lane, Ma Kent, Man of Steel, Michael Shannon, Michael Wilkinson, Movie, Musica, musique, muzik, Newfoundland, NYC, Pa Kent, passion, Perry White, piano, pop, premiere, Rebecca Buller, red carpet, rock, Russell Crowe, singer, Singer-Songwriterin, songwriter, Superman, The Pardon, Warner Bros., Wesley Coller, Zack Snyder
Leave a Reply
You must be logged in to post a comment.