Posted by AllisonCrowe | Filed under Artist News, Canada, Concerts, Live Music, Music, Tours, Uncategorized, blog, piano, television, video
Launching the second night/disc of "Live at Wood Hall" is "Crayon and Ink". As with all of Allison Crowe's songs and performances, its beauty doesn't need me to reflect anything. So, I'll just move to the back of the hall, and share the music. There is a banter/applause track – it's applause only, and we can clap along…
Welcome to the weekend!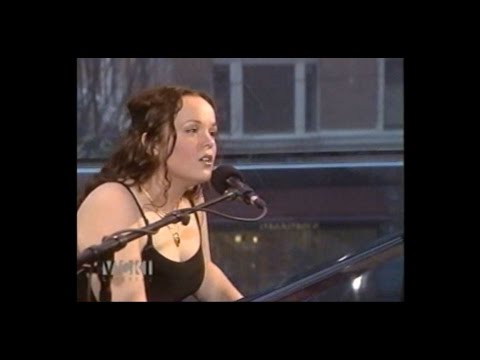 This video performance is Allison Crowe's first national television performance – broadcast across Canada in January 2002.
Tags: Alix Whitmire, Allison Crowe, auteur, Billie Woods, British Columbia, chanson, compositeur, compositrice, concert, conservatory, Crayon and Ink, die kanadische, folk, indie, interprète, jazz, Larry Anschell, Live at Wood Hall, musique, muzik, Newfoundland, passion, piano, pop, rock, singer, Singer-Songwriterin, songwriter, television, Vicki Gabereau, Victoria
Leave a Reply
You must be logged in to post a comment.